We are raising money for our campaign to support GlenPark Primary School in Hluhluwe, South Africa. All proceeds will be used to purchase basic educational materials for the classrooms of GlenPark Primary.
We are raffling off a trip for two to an Atlantis Resort in the Philippines. The lucky winner will have the choice of Atlantis Puerto Galera or Atlantis Dumaguete.
RAFFLE TICKETS $100 PER ENTRY
DIVING IN THE PHILLIPPINES
TRAVEL MUST BE COMPLETED BY JUNE 30, 2019
The Philippines is to scuba divers what Switzerland is to skiers, Hawaii to surfers and Nepal to mountaineers. This is a place you must visit at least once, to get the real heart of sport. The country is a veritable smorgasbord of world-class dive sites set in a lush tropical environment with all the trappings you could ever wish for.
The Philippines is a scuba diver's dream come true. The warm waters surrounding the Philippines 7,107 islands present an underwater wildlife extravaganza, so spectacular that divers return for an average of 10 trips each.
Dive into crystal clear waters underwater visibility of up to 60 meters, discover shipwrecks, cliffs covered with sponges, colorful corals, gorgonians, turtles, sharks, rays, and even the very rarely seen exotic fishes like Spanish Dancer, harlequin ghost-pipefish, camouflaged frogfish and fire gobies. Thanks to the convergence of the nutrient rich waters of the Pacific Ocean, South China Sea and Celebes Sea, you will be a spectator to an aquatic symphony of over 2,000 species of marine fish as well as more than 400 out of the 500 known coral species in the world.
DUMAGUETE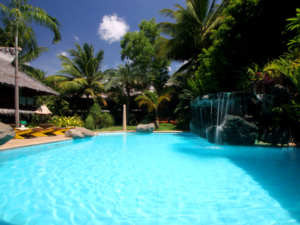 FAMOUS FOR ITS MUCK DIVING AND RARE CRITTER SPECIES, DUMAGUETE IS A MECCA FOR UNDERWATER MACRO PHOTOGRAPHERS. EXPECT TO SEE SOME OF THE MOST UNUSUAL MARINE SPECIES ON THE PLANET IN THE MOST UNEXPECTED OF PLACES. DUMAGUETE'S COLOURFUL REEFS SHOULD NOT BE OVERLOOKED AND PASSING PELAGICS INCLUDING BARRACUDA, TURTLES AND SCHOOLING FISH ARE ALSO A HIGHLIGHT.
PUERTO GALERA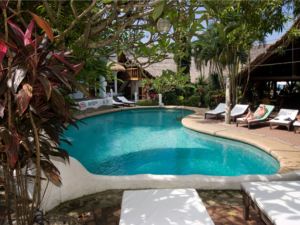 EXPERIENCE EVERYTHING FROM PRISTINE BEACHES AND TROPICAL JUNGLES THROUGH TO RICH CULTURE AND NIGHTLIFE FOR THOSE WHO SEEK IT IN PUERTO GALERA. SITUATED ON MINDORO ISLAND YOU'LL FIND THE SURROUNDING DIVE SITES BURSTING WITH HEALTHY, VIBRANT CORALS AND A DIVERSE MIX OF MARINE LIFE INCLUDING SHARKS, TURTLES, SCHOOLING FISH AND UNUSUAL CRITTERS.
Trip Includes:
7 Nights Deluxe Accommodations
Hotel Taxes
All Meals
Up to 5 tank boat dives daily
Free WiFi
Not Included:
R/T Airfare & Airport Transfers, Gratuities, Rental Gear and Nitrox